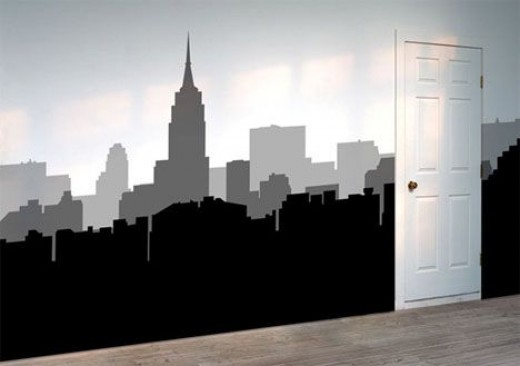 First you will need to strip down the room & fix any damage those little crime fighters have done. You should fix any holes or gouges before you paint (you have boys you know there will be holes!) this will give you a quick DYI fix. Once this is done, sanded & smooth it's time to move onto the painting.
Here's a guide to picking the right kind of paint. as for color…It's really a personal choice. You could go super bold…but I think a lighter blue, yellow or green will make Spider-man stand out more on the walls…plus it's easier to change the theme later.
You can make the accessories stand out & not the walls with this theme…if you want to do a mural a grey paint with a black skyline would look amazing. You could even use chalkboard paint for the buildings. Then add in some wall decals over the skyline to make an entire action scene!